Zero emissions, 100% excitement
Nissan Intelligent Power
Nissan's leadership position in electric vehicles means we're making the unique driving dynamics of a Nissan even more exciting. Electrified powertrains such as e-POWER, battery EV, and the upcoming all-new ARIYA crossover are bringing clean, quiet, powerful driving to more and more people worldwide.

e-4ORCE – Gravity Has Finally Met Its Match
Nissan's e-4ORCE twin-motor all-wheel-control powertrain system is the culmination of decades of 4WD and chassis control expertise. It constantly finds an equilibrium of balanced motion for exceptional acceleration, astonishing smoothness in traffic, and precision control on challenging terrain. Bringing together performance benefits from our most capable SUVs and our GT-R supercar, e-4ORCE will be available on the new ARIYA all-electric crossover.
e-4ORCE propels the vehicle up to speed with remarkable force and poise. In ARIYA, the EV platform is optimised to suppress vibrations and noise from entering the cabin, resulting in an unparallelled smooth, quiet experience.
The dual front and rear motors of e-4ORCE work in unison to balance the push-pull forces of deceleration. The result is a feeling like floating on air and an extremely comfortable ride for everyone on board.

With 50/50 weight distribution and the ability to fine-tune braking and acceleration to each of the four wheels, e-4ORCE gives drivers the feeling of unprecedented, unconditional control.

E-PEDAL, ONE-PEDAL DRIVING
Behind the wheel of LEAF and the all-new ARIYA, e-Pedal gives you control – and excitement – like never before. It's an easier way to drive, allowing you to accelerate and decelerate with a single, seamless movement. Simply release the accelerator for automatic regenerative braking and depress again for acceleration. And if you're having too much fun or need a more immediate stop, you can always switch to the familiar brake pedal.

As shown by the LEAF's stellar record of safe, reliable batteries, with billions of emission-free kilometres logged, Nissan is committed to dependable EV travel for the real world. The all-new ARIYA aims to build on LEAF's success, bringing the joy of EV travel to more people, places, and roads than ever before.

e-Power is Power With A Future
More go, more grip, and more range can only mean one thing: more fun.
Nissan's e-POWER system amplifies your drive with instant torque and a quiet drive much like a zero-emission EV. This 100% electric motor drive system, which can be found in the new Nissan Kicks e-POWER, borrows from the EV technology perfected in the Nissan LEAF and adds a gasoline engine for electrical power generation, taking you even farther.

With available all-wheel drive, the Nissan Note e-POWER is both a groundbreaking and weather-taming marvel of modern tech.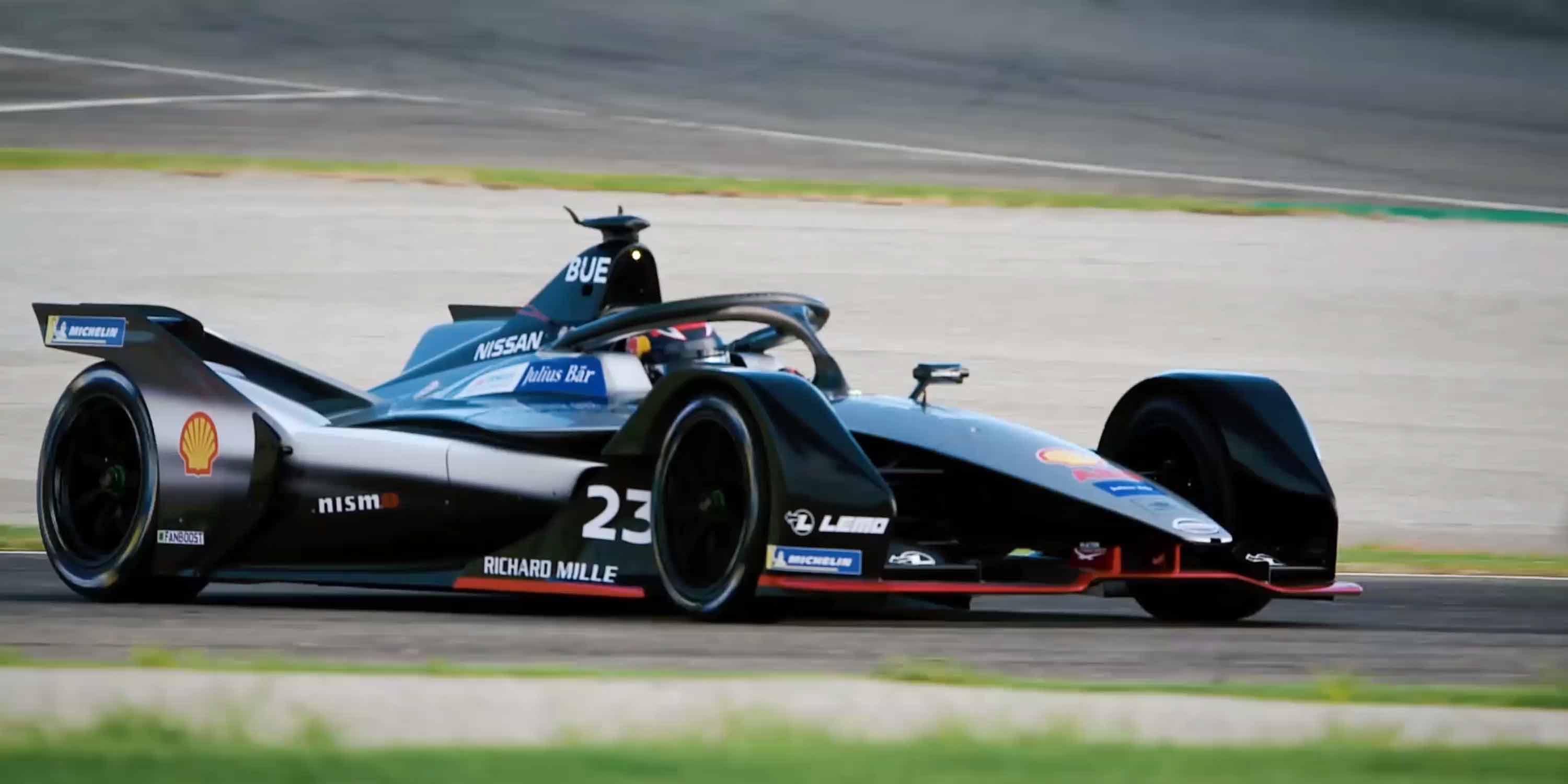 Zero Emissions Meets Pole Position
Nissan e.dams powered to second place overall in Season 6 of the ABB FIA Formula E teams championship. In just their second year, Nissan completed the season with a victory in Berlin, five podiums and two pole positions, plus six straight rounds in Super Pole for Sebastien Buemi. The 2020/2021 season is set to begin in Santiago, Chile on 16 January.